News
15/01/2010 - Sussex-air win bid to become LES regional champions!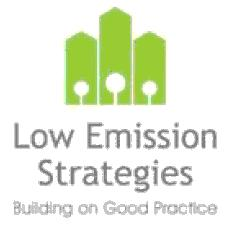 Sussex-air has been successful in winning the Low Emission Strategy Regional Group Initiative (LES RGI)
project bid. The project will provide the Sussex-air partnership with resources to develop and promote
Low Emission Strategies across Sussex. Theproject will enable closer partnership working between air quality and climate change professionals to engage with Strategic, Land-use and Transport (LTP3) planners to consult on and develop a Low Emission Strategy for Sussex.

The LES programme supports projects which promote and develop low to zero emission initiatives across the UK. We will become involved in the LES RGI through 2010, by becoming a regional champion.

We are working towards ensuring air quality, climate change and environmental protection are integrated
into LDF core strategies across Sussex and developing and promoting low emission planning and transport initiatives.

The work will involve various partners including all Sussex Local Authorities, County Councils, Climate South East,
and Environmental Protection UK.



The project will commence in March 2010 and culminate in a UK wide LES conference in March/April 2011.

The project is funded through the Low Emissions Strategies Development Programme, supported by DEFRA, CENEX and the Low Emissions Partnership.






More information