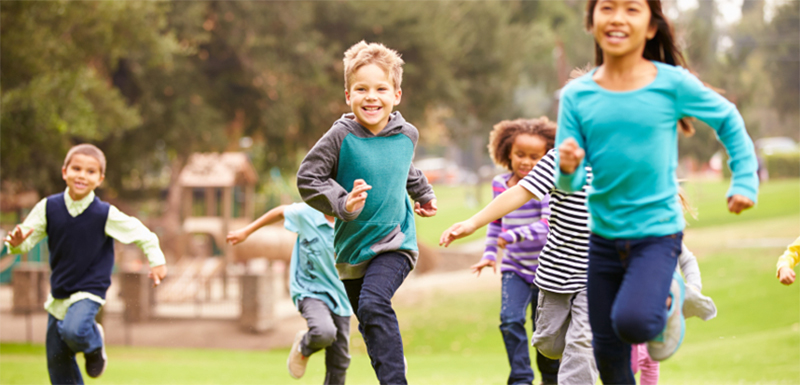 CLEAN BURNING
Project Group and Dr Gary Fuller
The way we heat our homes impacts on the air pollution in our neighbourhood. If you burn solid fuels such as wood or coal to heat your home, the fuel you choose and the way that you burn it can make a big impact.
We want to help to people to heat their home in less polluting ways including choosing lower pollution fuels and stoves that will reduce unnecessary air pollution.

Help us support cleaner burning and energy improvements!
WHAT'S NEW?
WHAT TO LOOK OUT FOR WHEN BUYING FUEL?
These are the changes coming in May 2021:
By May 2021 the sale of bagged traditional coal for domestic combustion will be phased out
From May 2021 wood under 2m3 will have to be sold dry – have a moisture content of below 20%.
Fuel can only be sold with the relevant information and the Ready to Burn mark.
Suppliers of wood in volumes in excess of 2m3 are required to provide customers with instructions for seasoning wet wood, these to be accompanied by a warning advising that wood is not suitable to be burnt without appropriate drying.
Retailers are required to store seasoned wood in such a way as to keep it dry and not exceed the 20% moisture level.
The Government has proposed to phase out the supply of:
Wet wood sold in small quantities of up to 2m3
Traditional house coal for domestic combustion
Introduce sulphur and smoke emission limits for manufactured solid fuels
These changes would take place between 2021 and 2023, with all sales of small volumes of wet wood being phased out by 2022 and sales of traditional house coal by 2023.
SMOKE CONTROL AREAS
Special rules apply to burning solid fuel in smoke control areas. These were introduced several decades ago to combat the coal smogs that prevailed in our big towns and cities. In Sussex we have two Smoke Control Areas – in Brighton & Hove and Crawley so check their websites for information.
In a Smoke Control Area you can only use:
How air pollution affects your health and indicates how much air pollution comes from burning wood and coal at home.
How do I light up a fire?
Can you improve your fire lighting technique and become better at burning wood?
Find out about reducing polluting caused by wood and coal.
New stoves have emission limits from 2020. Visit the Stoves page to find out more, including an update on legislation and information on the latest Ecodesign stoves.
Find out about funding and grants that are available to improve your home heating.
FURTHER GUIDANCE
For further guidance have a look at the BurnRight campaign. This is a national consumer awareness campaign that seeks to address the issue of domestic combustion and unnecessary air pollution. Also check out the links below.
CLEAN BURN SUSSEX SURVEY 2019/20 – SUMMARY FINDINGS
Clean Burn Sussex (CBS) Survey Report

Solid fuel use in Sussex
The large majority of respondents (88%) use their stoves to produce some heating. Six percent of the respondents use stoves for all of their space heating; this proportion is less than the national average. Notably, over 40% of stove users chose 'cosy atmosphere' as a reason for using a stove, which may mean that a higher than average proportion of stove users in Sussex are 'recreational' users.
Although the majority (over 35%) of wood users started burning wood over 10 years ago, a quarter did so in the last 3 years.
The majority of wood fuel users (88%) burned hardwood logs either on its own or in conjunction with other fuel types. Thirty two percent of Sussex wood users burned softwood logs. Waste wood was the next most commonly used fuel (24%), mainly sourced in urban areas. The overall proportion sourced from the "grey" market (own land, gathered or use waste wood) was greater for rural areas.
Over 40% of wood users live in pre-1900 properties. Sussex wood users generally cannot be categorised as fuel poor, however it would be useful to investigate further wood burning in areas with over 10% of households in fuel poverty.
20% to 30% of stove users use coal (mostly with wood) to heat their homes. Thirty percent of coal users use traditional coal.
In Sussex the majority of wood/coal users source their fuel locally. Fuel is delivered in larger quantities by truck or trailer.
The vast majority of wood users 'season' their wood by keeping it in an enclosed store – however the duration of seasoning is unknown.
Over 80% of wood users have not heard of the Woodsure/Ready to Burn certification scheme.
The heating season lasts between 2 and 6 months for the vast majority of respondents, presumably starting in October and finishing in March. Over a third of respondents use their stove for 12 to 20 hours per week. Only 5% of respondents operated a stove in excess of 80 hours a week.
Stove use in Sussex
Energy efficiency is the most important factor for buying a stove, whilst the least important is the availability of advice/information.
Solid fuel users tend to be using closed stoves of between 3 and 10 years of age. Nevertheless, there is also a significant stock of open fires of over 10 years old. Open fires used by respondents were prevalently over 10 years old. It was also found that nearly 40% of respondents started burning wood more than 10 years ago.
The age of closed stoves is more evenly spread. There is a stock of closed stoves over 10 years old but, equally, there is a large number of households using new closed stoves of under 3 years old. A quarter of respondents started burning wood in the last 3 years.
Over 70% of respondents have only one stove. Having more than one stove is more prevalent in rural areas.
Respondents were generally unaware of their stove's heat output, however nearly 30% declared having a stove of 3-5kW, which is the right size for an average room.
Overall, Sussex has a younger stock of appliances compared to average UK stock.
Over 50% of stove users thought that HETAS installed their appliance.
Stove users mainly used operating instructions from manufacturer to operate their stoves. Over 40% of respondents relied on previous experience to use their stoves.
The majority of stove users have their chimneys swept once a year. However, it follows from the responses that 10% of users get to sweep their chimneys less than every 2 years, this including respondents who did know the answer to this question.
NAVIGATE CLEAN BURNING PAGES
Next page: FACTS AND HEALTH